News Avenue | Alumni-Data-Bank | S.Notice | Date-Sheet | Admission 23-24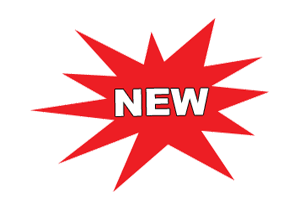 | Vacancies | Du-song | Impo. Docs | School-Of-Gymnastics | Administrative Dictionary
Disclaimer
Indira Gandhi Institute of Physical Education and Sports Sciences
University of Delhi, Govt. Of NCT Delhi,
B-Block, Vikas Puri, New Delhi-110 018

---
OFFICIAL DISCLAIMER
While the College will try to keep the information on its College Website i.e. www.igipess.du.ac.in accurate and up-to-date, at the time there may still be certain issues of content, accuracy, and timeframe which should be directed to the providers of those information pages. The providers include the office of the Administrative Officer, Section Officer (Administration), Section Officer (Accounts) and Teacher-in-charge of the respective department in the College.
All efforts have been made to ensure that the information provided on the website is accurate. The contents of the website are purely for information purpose and liable to be changed/ removed without prior notice, visitors must check with the concerned department before deciding to act on any information available on the website, the College shall in no way be liable for any injury caused to any person who has acted on the basis of the information available on the website. Persons relying on the information provided on the website shall do so at their own risk.
The date contained on the College Website is indicative only and must not be used for legal purposes. Use information provided here at your own risk.
If any corrections/updations are required in Report/PDF files/Picture files etc.etc.., please send mail to principal@igipess.du.ac.in OR admin@igipess.du.ac.in unless otherwise noted, the website/software information may not represent official statements of views of the College. All result are subject to the approval of the college/university.
ADDITIONAL DISCLAIMER
THE INFORMATION MAINTAINED AND REFERENCED AT THE COLLEGE WEBSITE (www. igipess.du.ac.in) AND ON ANY OTHER SERVER WITH THE INDIRA GANDHI INSTITUTE OF PHYSICAL EDUCATION & SPORTS SCIENCES COLLEGE DOMAIN ID PROVIDED "AS IS" WITHOUT ANY EXPRESS OR IMPLIED WARRANTY OF ANY KIND INCLUDING WARRANTIES OF MERCHANTABILITY, NONINFRINGEMENT OF INTELLECTUAL PROPERTY , OR FITNESS FOR ANY PARTICULAR PURPOSE.

IN NO EVENT SHALL THE COLLEGE OR ITS EMPLOYEES BE LIABLE FOR ANY DAMAGES WHATSOEVER (INCLUDING, WITHOUT LIMITATION, DIRECT, INDIRECT, SPECIAL, COMPENSATORY, PUNITIVE OR CONSEQUENTIAL DAMAGES, LOSS OF USE, LOSS OF DATA, LOSS OF INCOME OR CLAIMS OF THIRD PARTIES) AND SHALL NOT BE RESPONSIBLE FOR ANY CLAIMS, INCLUDING COPYRIGHT INFRINGEMENT ARISING OUT OF OR IN CONNECTION WITH THE USE OF OR INABILITY TO USE MATERIALS ON THE COLLEGE WEBSITE WITH WHICH IT IS LINKED, EVEN IF THE COLLEGE HAS BEEN ADVISED OF THE POSSIBILITY OF SUCH DAMAGES.
Sd/-
Prof.(Dr.) Sandeep Tiwari
Acting Principal,IGIPESS


For further details, the College may be contacted.
Copy to : Teacher-in-charge of the respective departments/Administrative Officer/Section Officer (Administration) Section Officer (Accounts) College Website/File.